Bow Bodice Gown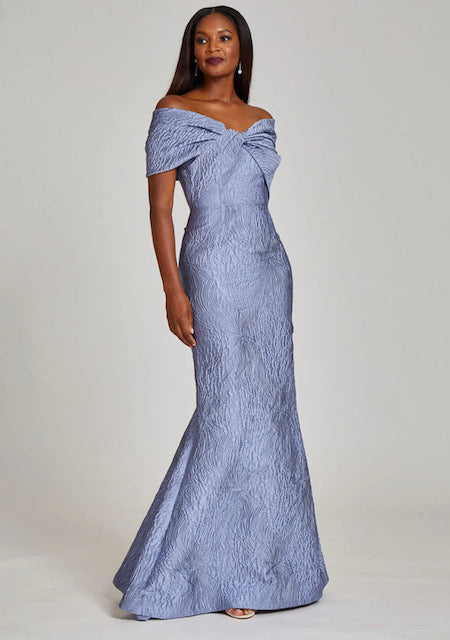 This gown features a luxurious jacquard fabric adorned with a subtle yet mesmerizing pattern. The intricate jacquard adds depth and texture to the gown, ensuring you stand out in any crowd with an air of sophistication.
The bow bodice design adds a touch of whimsy charm, creating a focal point that draws attention to your neckline. This delightful feature brings a hint of playfulness to the gown.

The mermaid silhouette gracefully hugs your curves and flares out from the knees, creating a stunning and dramatic effect as you walk or dance. This silhouette ensures a flattering and elegant fit, allowing you to feel confident and radiant throughout the event.
This gown is more than just attire; it's a statement of your inner radiance and confidence.