Teri Jon Gown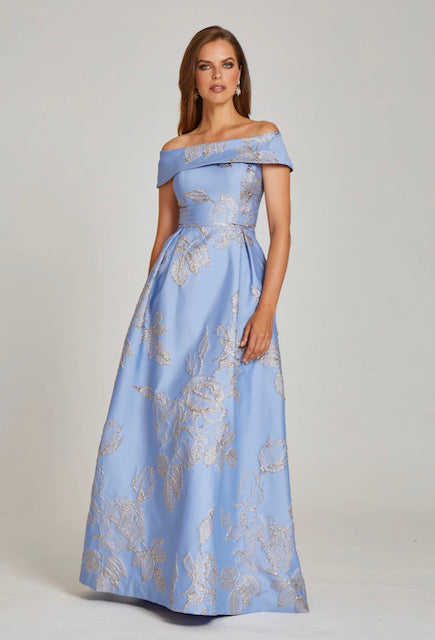 This gown features a stunning metallic fabric that exudes luxury and glamour. The metallic sheen catches the light with every movement, creating a mesmerizing effect that is sure to leave a lasting impression on all who behold you.

The A-line silhouette with a cuff A-line skirt adds a touch of classic grace, while the side pleats bring a modern twist to the design. Its understated yet striking appeal is bound to turn heads and elicit compliments all night long.
Embrace the allure of sophistication and beauty with the Teri Jon Cuff A-Line Skirt with Side Pleat Metallic Gown. This gown is more than just a dress; it's a true reflection of your inner radiance and charm. 
Stop in dugo today to get prepared for your next gala, a formal wedding or event.