Floral Print Gown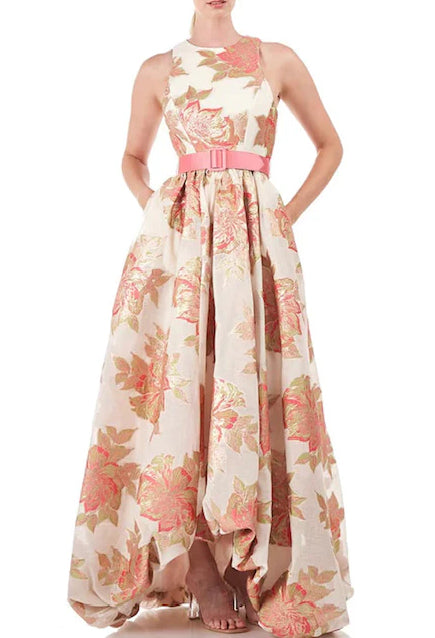 This exquisite gown is a celebration of femininity and elegance, designed to make you feel like a blooming vision of grace.
This gown features a luxurious ivory fabric adorned with a mesmerizing floral print. The delicate pink and gold flowers bloom across the gown, creating a romantic aura.
The enchanting floral motif continues along the length of the gown, ensuring you make a memorable impression from every angle.
This gown is perfect for a myriad of special occasions, including weddings, garden parties, or any event where you want to embody the spirit of blooming romance. Its timeless elegance ensures it remains a cherished piece in your wardrobe for years to come.