Embellished Bee Bag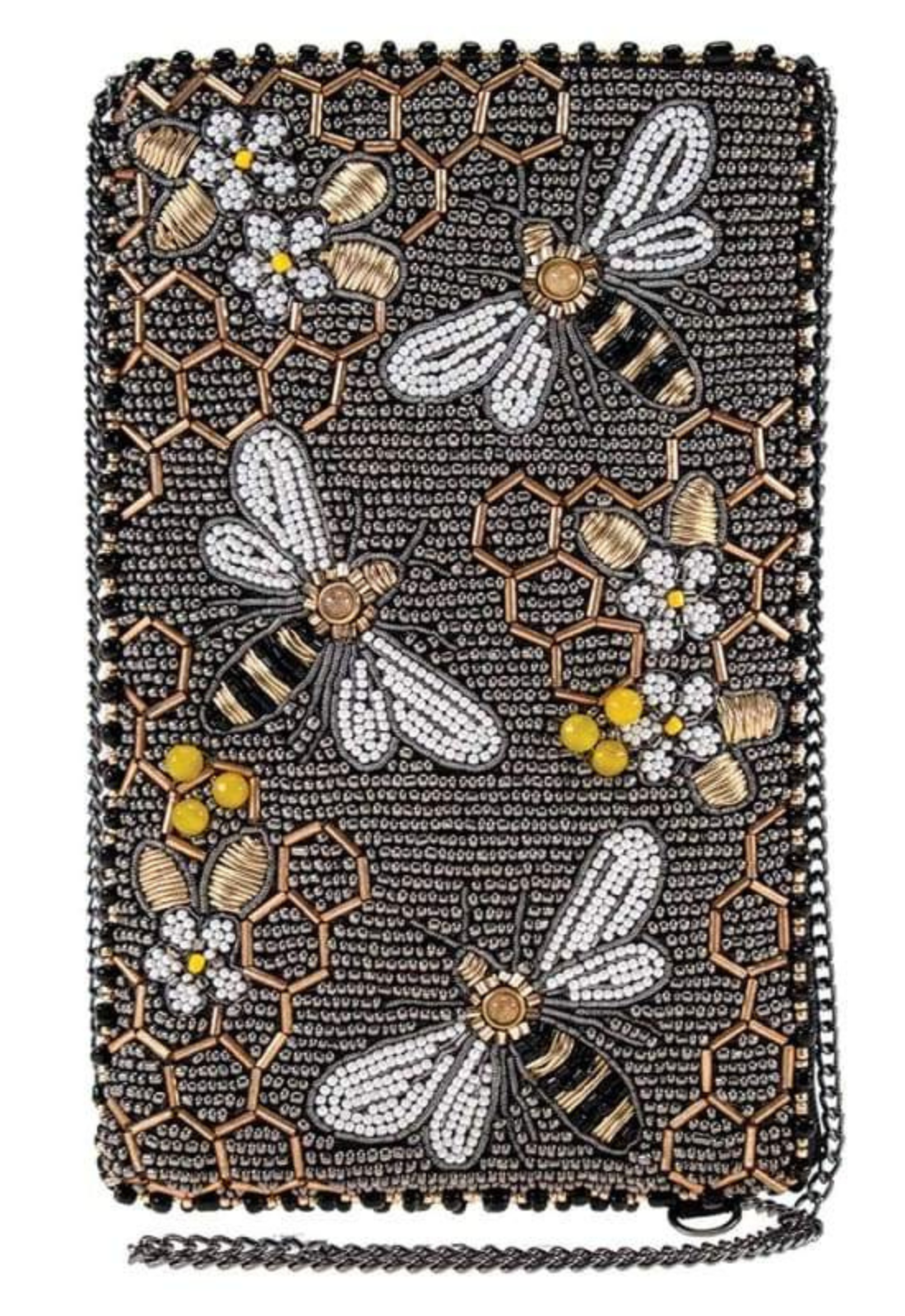 A delightful fusion of artistry and whimsy. This charming accessory is designed to make a statement and add a touch of nature-inspired elegance to your outfit, while keeping your essentials close at hand.
Crafted with meticulous attention to detail, this handbag features exquisite hand-beading and embroidery that showcases a playful and enchanting bee motif. The intricately designed bees and floral embellishments make this bag a true work of art.
The compact size is perfect for carrying your smartphone, along with other small essentials such as keys, cards, or lip gloss. 
Elevate your style with the Embellished Bee Bag- a perfect blend of artistry, functionality, and enchanting beauty. Embrace the joy of carrying a wearable piece of art that complements your unique personality and adds a touch of nature's beauty and magic to your every step.
Stop in our store today to shop a variety of embellished bags for your next event, cocktail hour, dinner or lifestyle.