Feather V-Neck Short Sleeve Top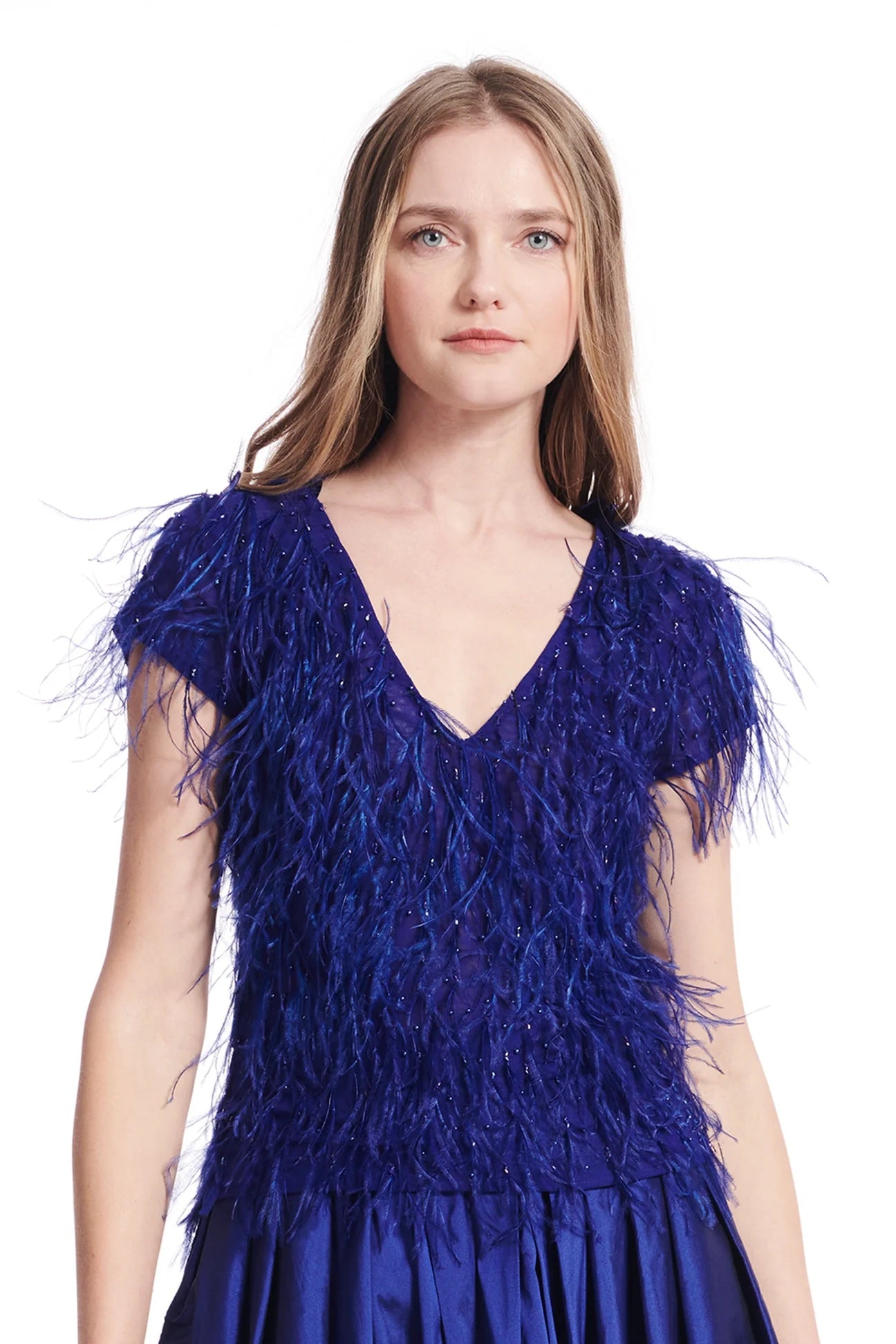 This top is a delicate and stylish addition to your wardrobe that effortlessly combines a touch of femininity with a modern edge.
Crafted with a soft and lightweight fabric, this top offers both comfort and elegance. The V-neckline adds a flattering touch to the design, while the short sleeves provide a relaxed yet chic look.
The standout feature of this top is the feather detailing creating a unique texture that catches the eye and adds visual interest. The interplay between the softness of the feathers and the modern V-neck silhouette makes this top a statement piece that transitions easily from day to night.