Park 108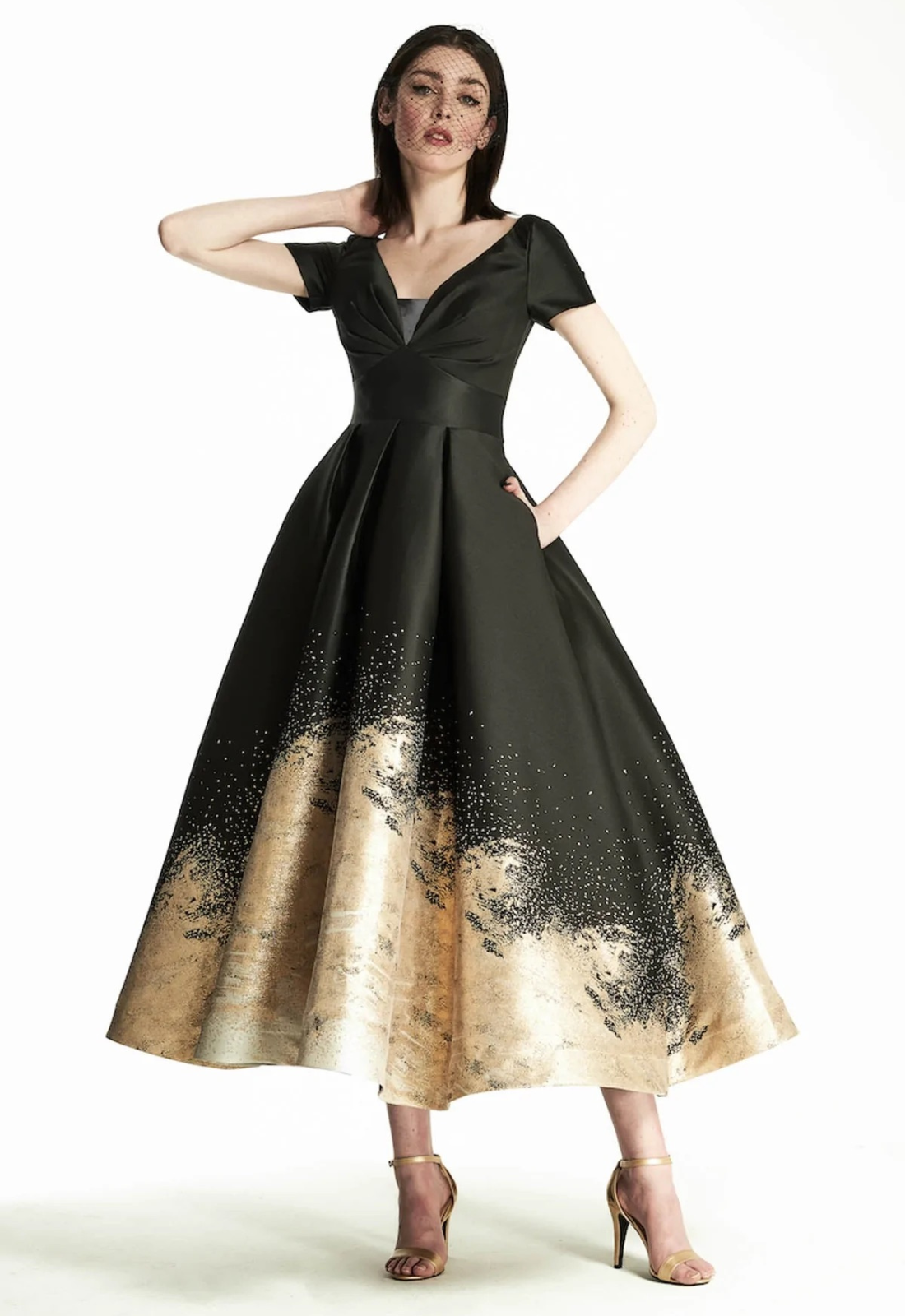 These exquisite gowns are designed to make a bold statement, ensuring you stand out with an air of elegance and allure.
Crafted with meticulous attention to detail, this black gown for example, features a luxurious fabric that drapes effortlessly, exuding an air of refined charm. The classic black hue adds a touch of timeless elegance. While the standout feature of this gown lies in its exquisite gold accent along the bottom hemline. 
The gold embellishment adds a touch of opulence and extravagance, creating a captivating contrast against the black fabric. The delicate shimmering gold adds a touch of allure, making this gown a true showstopper.
Stop in dugo to today to help us prepare you to make a grand entrance and leave a lasting impression for your next big event.