Sachin and Babi Gown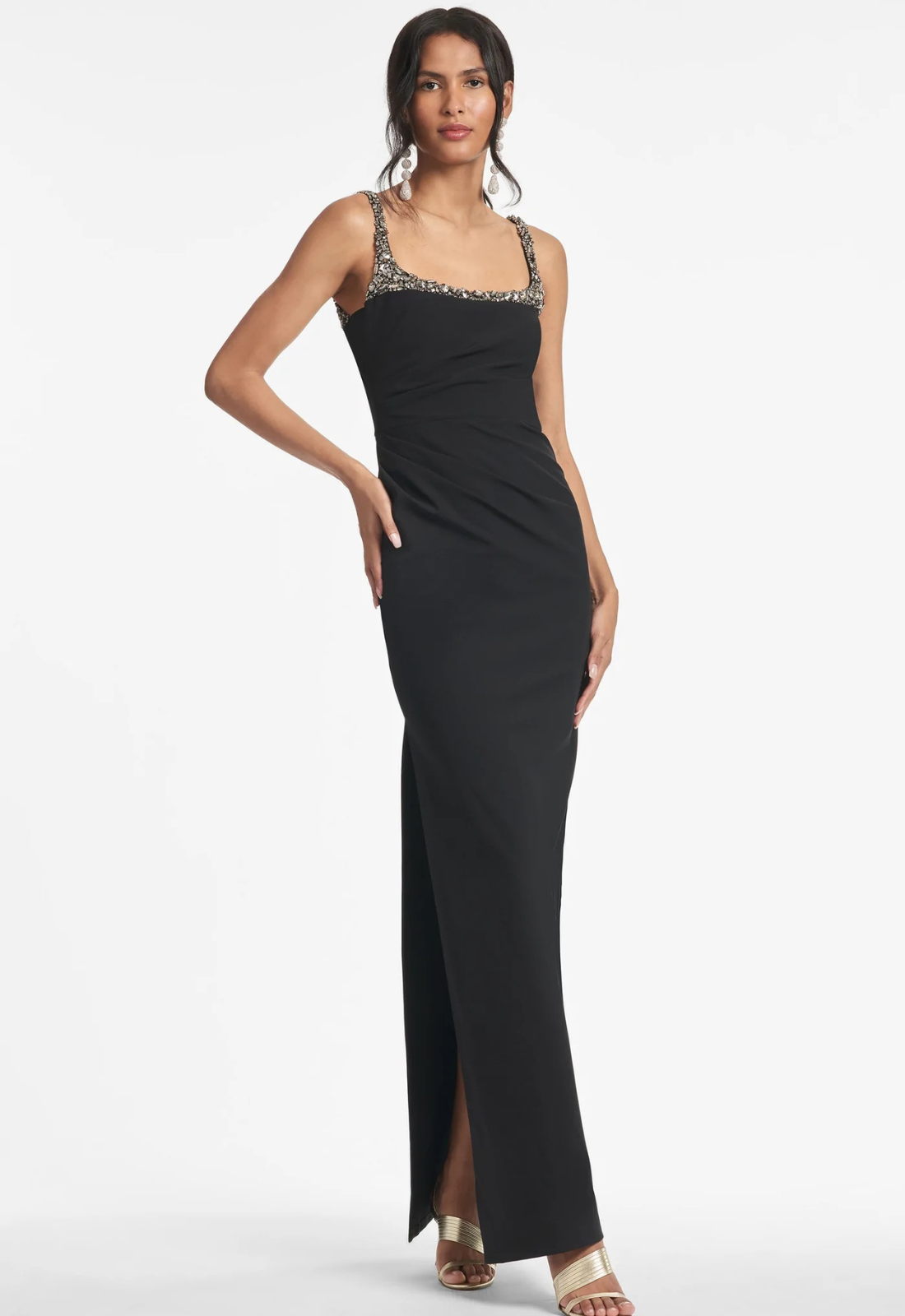 This black gown features a luxurious fabric that drapes gracefully, exuding an air of refined charm. The classic black hue adds a touch of timeless elegance, ensuring you stand out with understated sophistication.
The delicate square embellished neckline adds a captivating focal point to the gown, drawing attention to your collarbones and décolletage. The intricate embellishments provide a hint of sparkle and allure, beautifully complementing the rich black fabric.
The silhouette of the gown is thoughtfully tailored to flatter your figure, gracefully accentuating your curves while providing a comfortable and flattering fit. The expert craftsmanship ensures you feel at ease and confident, allowing you to move with grace and poise throughout the event.
Embrace the allure of sophistication and elegance with this exquisite black gown from Sachin and Babi. Let the delicate square embellished neckline add a touch of enchantment. Stop in dugo to find a true reflection of your inner radiance and allure.