Metallic Gown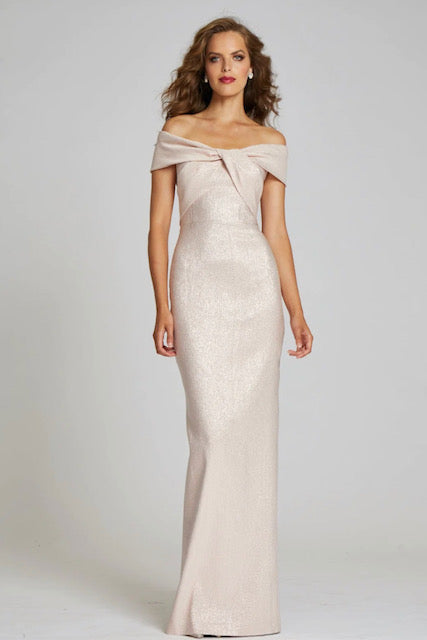 This exquisite gown is the epitome of elegance, designed to make you feel like a true vision of refined charm and allure.
Crafted with meticulous attention to detail, the Teri Jon Metallic Gown showcases a stunning metallic fabric that glimmers and catches the light with every step you take. The luxurious sheen adds a touch of opulence, making it the perfect choice for upscale events, formal galas, or any occasion where you want to exude confidence and poise.
This gown ensures you look effortlessly poised and radiant. The versatility of this gown shines through, as it can effortlessly transition from a glamorous evening event to a black-tie affair or even a sophisticated wedding reception. Its understated yet striking appeal is bound to make you the center of attention at any gathering.
Embrace the allure of sophistication and beauty with the Teri Jon Metallic Gown, a true embodiment of refined style and grace. Prepare to make a lasting impression, leaving everyone in awe of your impeccable taste and captivating presence. Get ready to shine and make memories that will last a lifetime in this truly exceptional masterpiece.